How it began
August 24, 2023: College Station City Council discontinues Texas Independence Ballpark project – The Eagle (PDF)

Due to soil deficiencies discovered at the site, constructing large paved surfaces, such as parking lots, is not practically or financially feasible.

October 25, 2023: First presentation to the City Council. Kim spoke for the middle- and high school MTB team, and having safe spaces to allow more kids on bikes. Her impassioned speech, an act impossible to follow, starts at 16:25 of this video recording. (https://collegestationtx.portal.civicclerk.com/event/3580/media)
Where things are now
October 30, 2023: Capital Projects held an open house public meeting. Among many great ideas presented, bike park/trails option received a strong support.
November 9, 2023: City Council meeting > Capital Projects Update. Site stabilization effort was deemed as an opportunity to quickly put together a prototype pump track/skills park. (Skip to 1:30:30: https://collegestationtx.portal.civicclerk.com/event/3601/media)
November 20, 2023: (TBD) a follow-up presentation to the city council is planned, to emphasize that this bike park plan will be for All Ages & Abilities, instead of a niche sport need.
December 11, 2023: Capital Projects will update the council with a much broader plan.
Where we could go
Skills park for all levels: a bike playground for toddlers on balance bikes, and a pump track for intermediate to advanced level riders
Accessible by bike: Connect to Lick Creek Hike & Bike trail, as well as multi-use path being built along Rock Prarie Road
Integrate with other uses: a dog park, frisbee golf, running trails, and a greater greenspace. Perhaps even a coffee shop in the woods!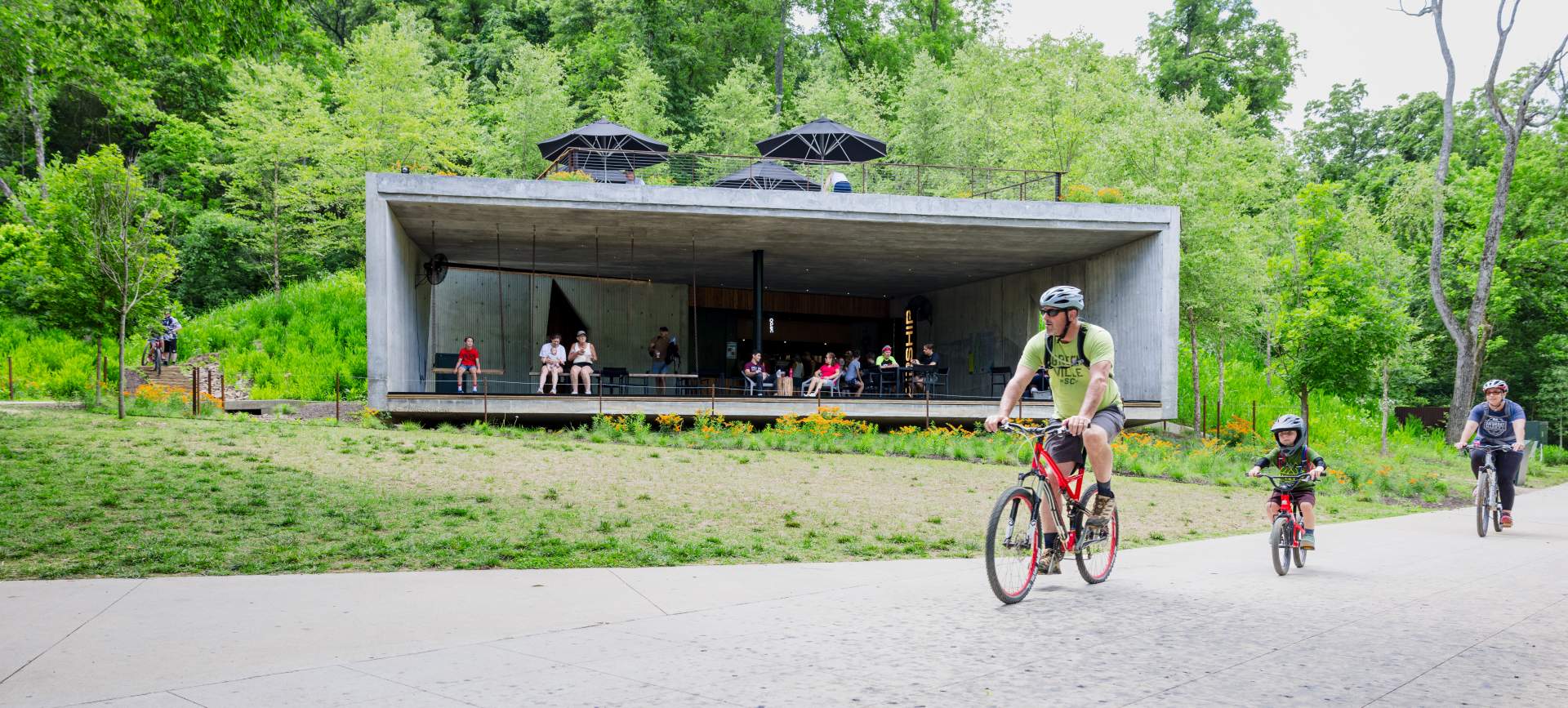 How You can help
Reach out and tell us! There are many interest groups already united in this shared vision.
Tell your family, friends, neighbors and co-workers.
Talk to the city officials. If you don't know how, we can help.
Thanks and more soon!